PAVE: Peer Advisors for Veteran Education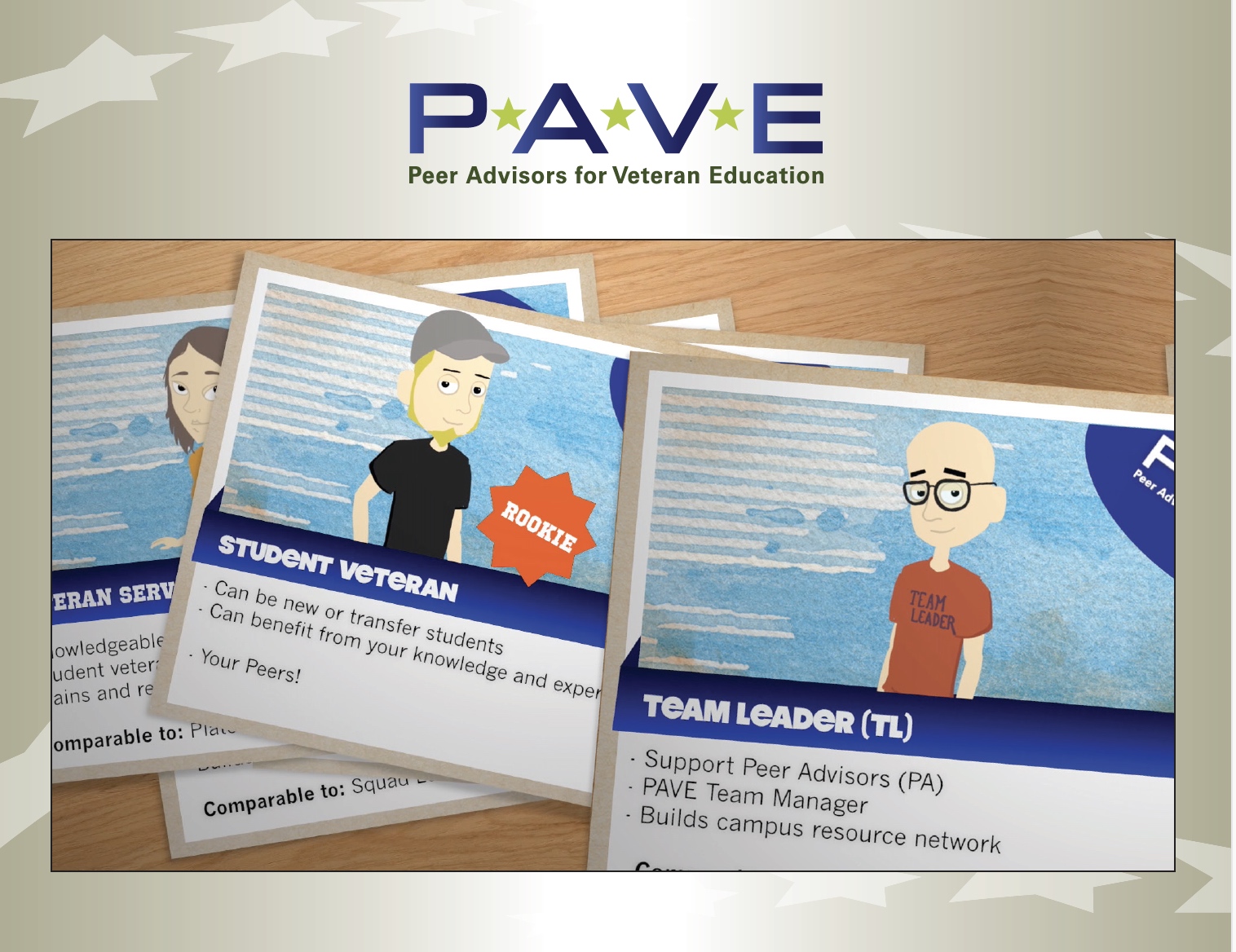 PAVE is a peer support program that connects incoming student veterans on college campuses with student veterans who are trained as Peer Advisors to help them navigate college life, address challenges, refer them to appropriate resources on and off campus, and provide ongoing support.
This project created a technology platform to expand the reach of the PAVE program by converting the in-person training materials to a robust online training site. In addition, a mobile tracking system for Peer Advisors and a management console were created to support the program's rollout.